MARIACHI FLOR DE TOLOACHE.. es el primer mariachi de mujeres de la ciudad de Nueva York y se formó en el 2008 por Mireya I. Ramos. Originalmente 3 integrantes y actualmente son 7. Todas con distintas influencias musicales y culturales provenientes de paises como Puerto Rico, Mexico, Alemania, Cuba, Republica Dominicana y los Estados Unidos; los instrumentos que tocan son los tradicionales del mariachi: violin, trompeta, guitarron, vihuela y guitarra.Su meta es representar la música mexicana con un sonido particular y versátil de una manera natural y fluida. De la misma manera, su talento las ha llevado a presentarse individualmente en escenarios y teatros en diferentes partes del mundo.
Mariachi Flor de Toloache se ha presentado en diferentes lugares como el consulado mexicano, el Museo de Queens, Museo del Barrio, eventos privados, Festival de mariachi Sta. Cecilia, Festividades de la virgen de
Guadalupe y recientemente en una gira por España en el verano del 2011 durante 5 semanas.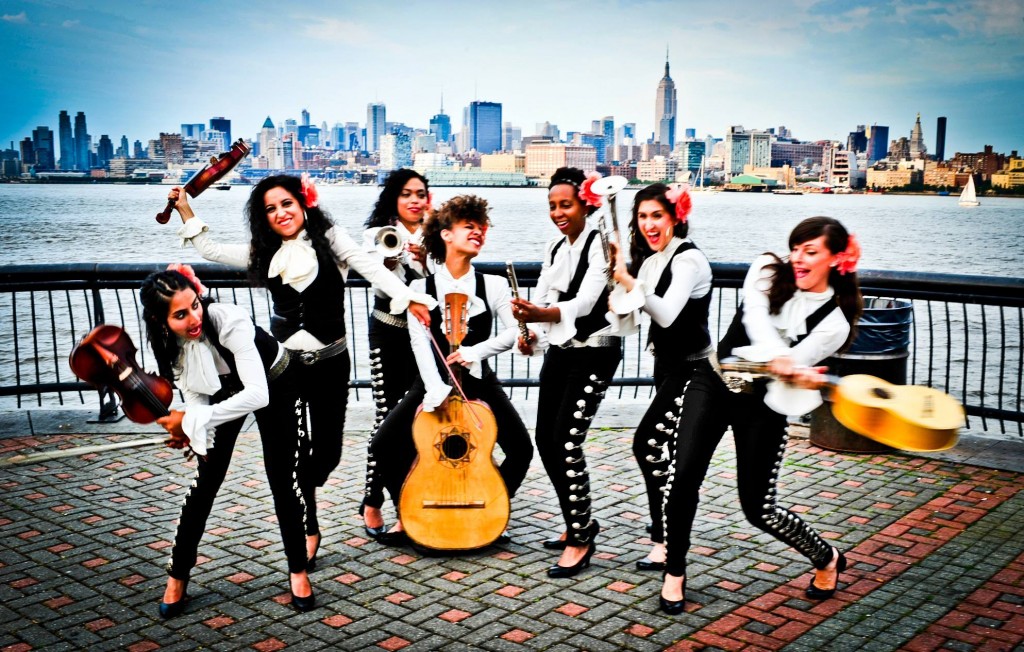 Mariachi Flor de Toloache is the first and only established all female mariachi band founded in New York in 2008.
http://www.mariachinyc.com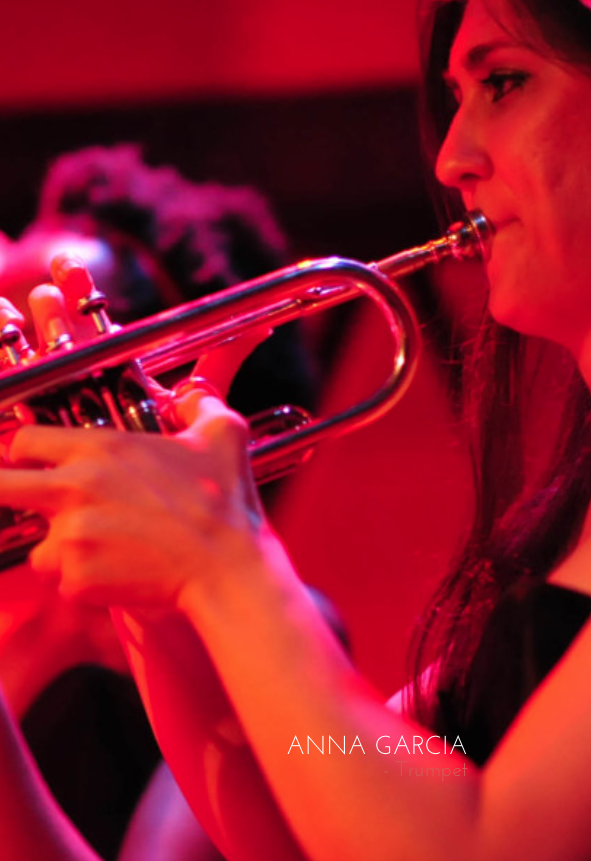 Anna Garcia – Trumpet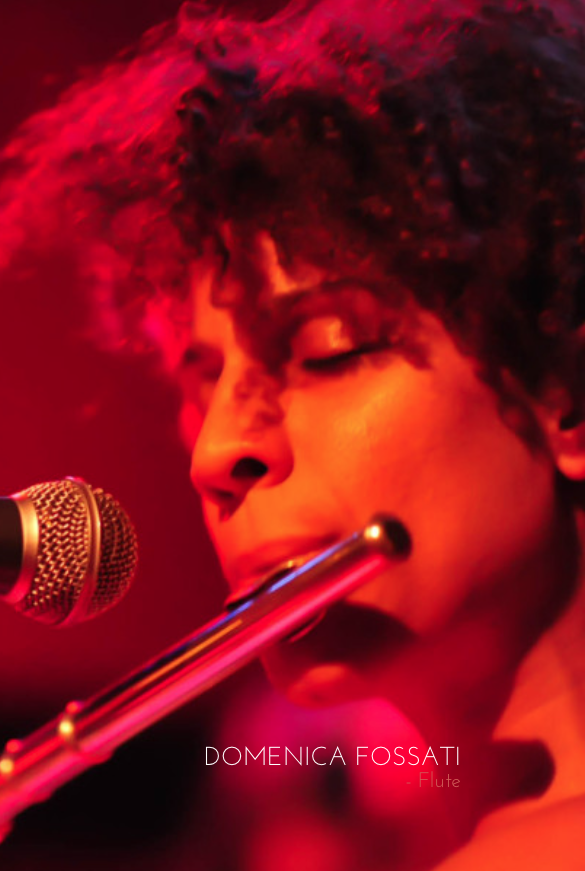 Domenica Fossati – Flute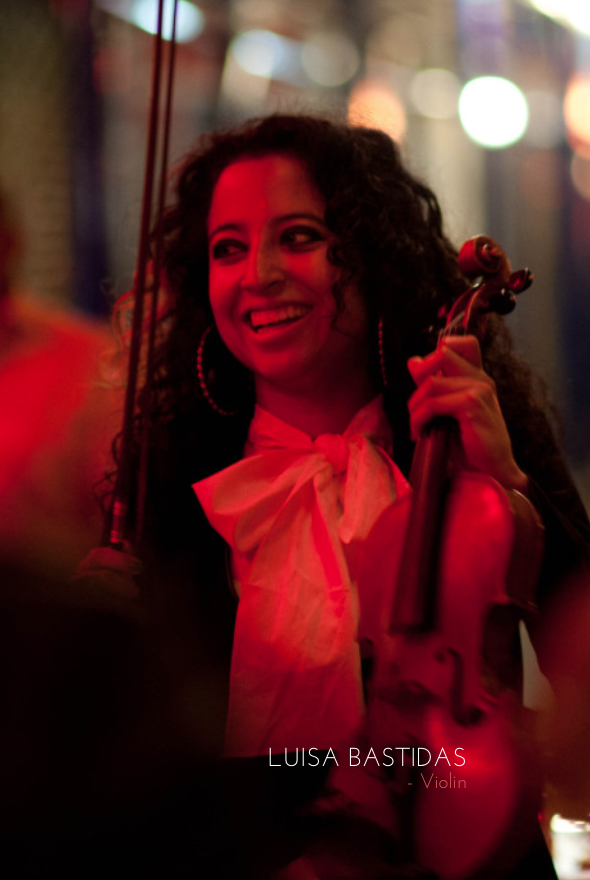 Luisa Bastidas – Violin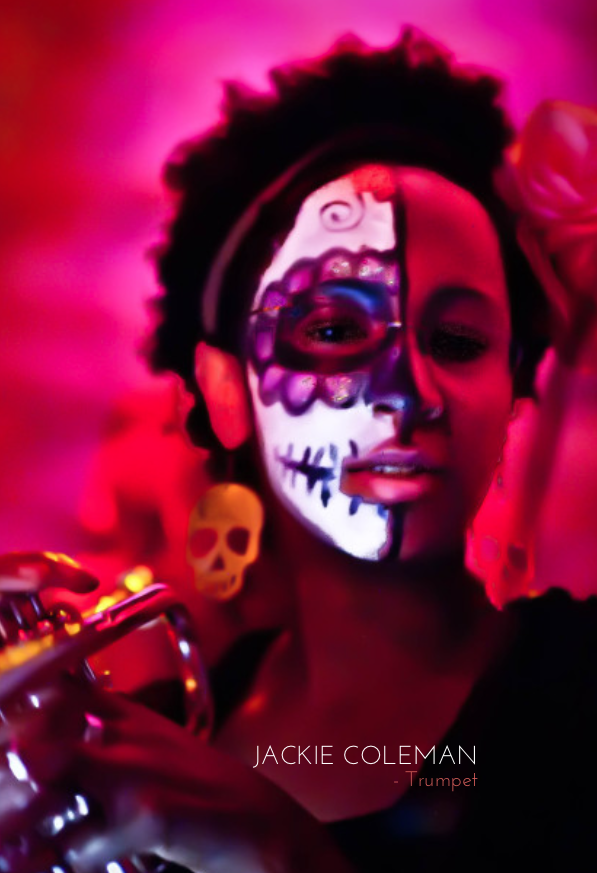 Jackie Coleman – Trumpet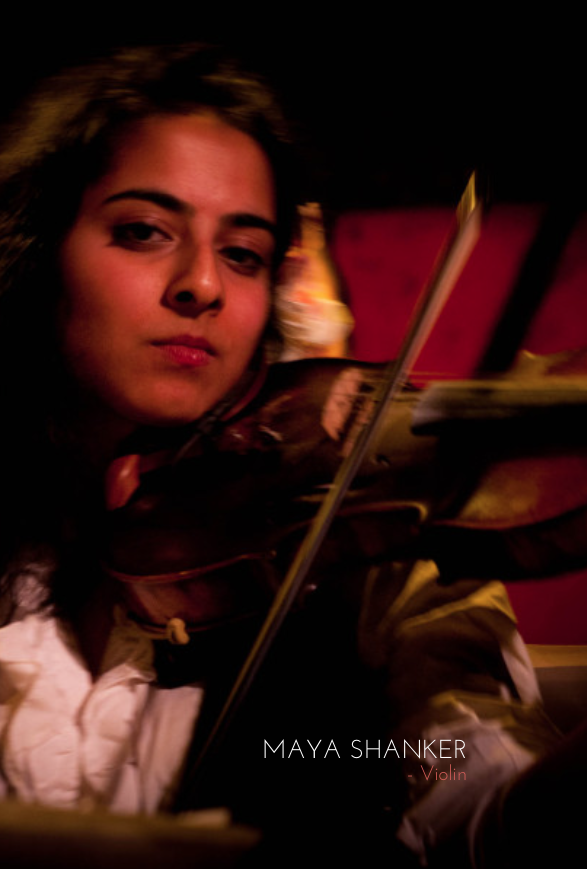 Maya Shanker – Violin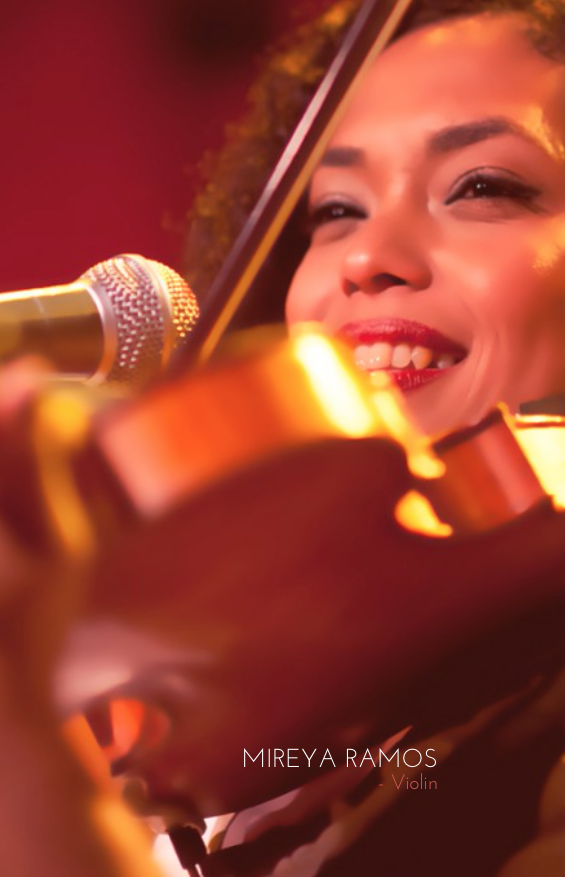 Mireya Ramos – Vocals, Violin, Guitarrón
Shae Fiol – Vocals, Vihuela
Mariachi Flor de Toloache is the first and only established all female mariachi band founded in New York city in 2008 by Mireya I. Ramos. Originally a trio, the band has grown to 9 members with all the essential and traditional instruments, violins, trumpets, guitarron (bass), vihuela (5 string guitar) and guitar. In addition, each members' cultural background adds even more diversity to their already unique sound and appearance as an all women band spanning the globe from Puerto Rico, to Mexico, Germany, Cuba, the Dominican Republic, and the United States.
Their goal of representing Mexican music and adding their own edgy and versatile sound comes together incredibly naturally and seamlessly. Although as individuals their talent has allowed them to grace stages world wide from stadiums to acclaimed theater venues, they perform together like a band of sisters, with grace and vibrant beauty casting a spell over their audiences like the legendary and magical Toloache flower that is still being used in Mexico as a love potion.
Mariachi Flor de Toloache has performed for the Mexican Consulate, Queens Museum, El Museo del Barrio, high profile private events, the annual St Cecilia mariachi festival, annual Guadalupe festivities in dozens of churches, and recently a 5 week tour in Spain summer '11 and continues to perform in many more exciting and perserving the richness of the Mexican culture.